The highly anticipated 2023 NEPCON CHINA exhibition is set to take place from July 19th to 21st at the Shanghai World Expo Exhibition Hall. This prestigious event will bring together industry leaders, innovators, and enthusiasts from the electronics industry. Among the notable exhibitors, DZ Group is all prepared to impress attendees with its advanced AI+3D vision equipment. With a vision to become a leading brand in the industry by 2025, DZ Group aims to showcase its cutting-edge solutions at the exhibition.
GZ Group Revolutionizing the Electronics Industry
Founded in 2018, DCT(ShenZhen) Intelligent is a subsidiary of DZ Group, a renowned Sino-German collaboration. Leveraging the resources of the Sino-German visual research and development center, DCT(ShenZhen) Intelligent specializes in delivering AI+3D visual inspection and intelligent equipment for the electronics industry. The company aims to establish itself as a leading brand in AI+3D vision equipment by 2025, with an estimated revenue contribution of 350 million to the group.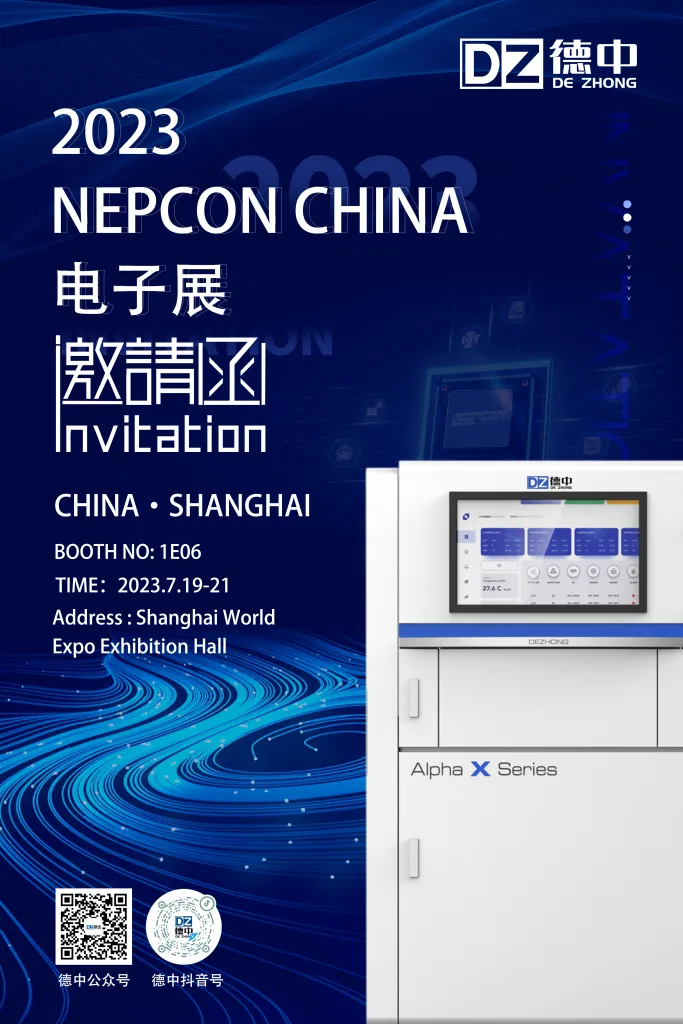 DZ Group at NEPCON CHINA
DZ Group is excited to showcase its state-of-the-art AI+3D vision equipment at the NEPCON CHINA exhibition. Visitors to Booth No. 1E06 will have the opportunity to experience the latest technological advancements and witness the impact of AI and 3D vision integration in the electronics industry. The company's exhibit will demonstrate an AI-powered inspection system that optimizes quality control and enhances product reliability. This system utilizes advanced algorithms and 3D vision technology to detect defects with precision, reducing manual labor and improving production efficiency.
Moreover, DZ Group will unveil its latest lineup of intelligent equipment, including robotics and automation solutions. These cutting-edge devices are designed to revolutionize various aspects of the electronics industry, enhancing speed, accuracy, and adaptability in manufacturing processes.
Conclusion
By combining advanced algorithms, artificial intelligence, and 3D vision technology, DZ Group is at the forefront of transforming the electronics industry's manufacturing landscape. Don't miss the opportunity to visit Booth No. 1E06 at the Shanghai World Expo Exhibition Hall from July 19th to 21st and witness the future of AI-driven manufacturing. Experience firsthand how DZ Group's solutions are revolutionizing quality control and propelling the electronics industry into a new era of innovation.