NEPCON Thailand 2023, the largest and most professional electronics component exhibition in Thailand, successfully held from June 21 to June 24th at the Bangkok International Trade & Exhibition Centre. With a total exhibition area of 35,000 square meters, the event featured 710 participating companies from various countries such as China, India, Pakistan, Dubai, Russia, Brazil, Spain, and Hong Kong. The exhibition attracted more than 60,000 visitors, including experts, industry professionals, and enthusiasts who were keen to explore the latest trends, technologies, and innovations in the electronics manufacturing industry.
Spotlight on DZ Group
Among the exhibitors was DZ Group, an ecological chain platform company specializing in providing AI+3D visual inspection and intelligent equipment for the extensive electronics industry. DZ Group, located at booth number 8J31, showcased its latest technology offerings at the exhibition, highlighting its commitment to innovation, quality, and customer satisfaction. With its vision to become a leading brand in AI+3D vision equipment by 2025, the company expects to contribute 350 million revenue to the group.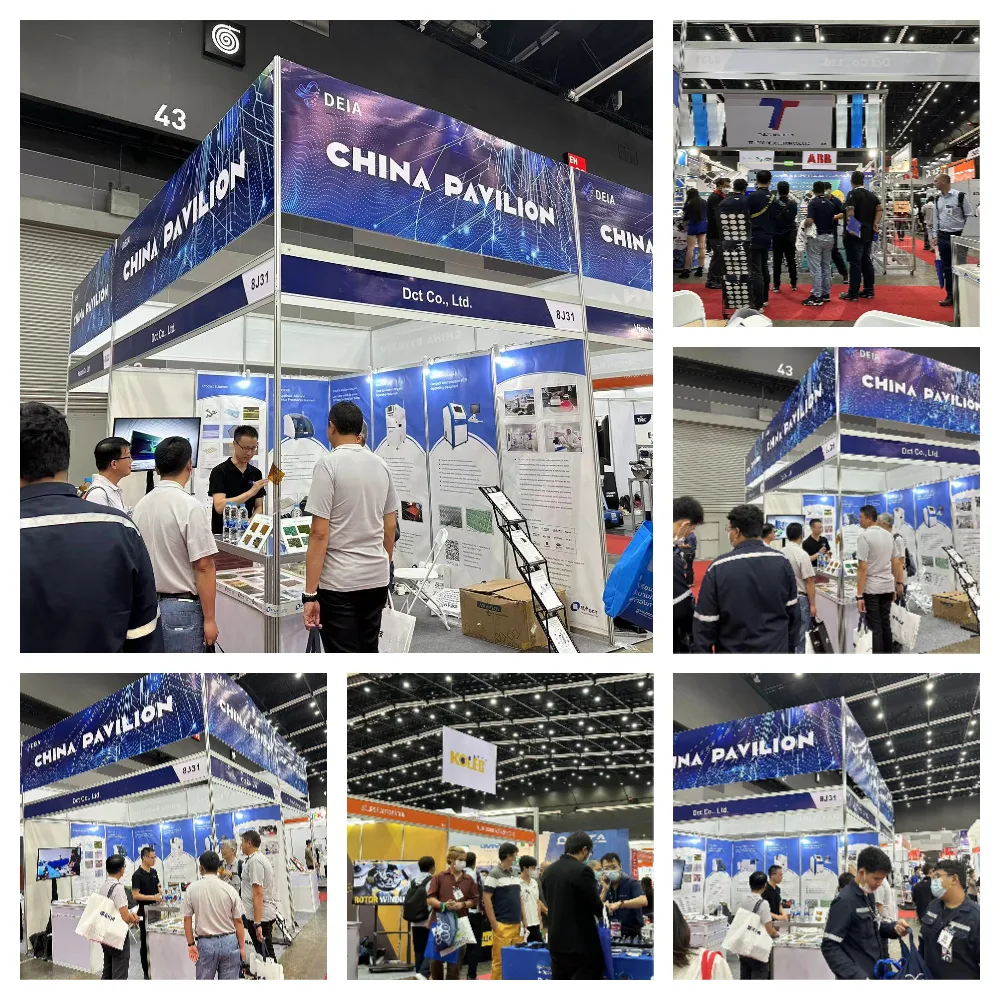 Platform for Technology and Business
NEPCON Thailand 2023 provided an excellent opportunity for participating companies and industry professionals to exchange knowledge, insights, and ideas. The event featured a comprehensive range of product showcases, seminars, and networking sessions that facilitated fruitful discussions and collaborations. One of the highlights of the exhibition was the International Electronics & Electrical Symposium, which brought together experts and scholars from around the world to discuss the latest research findings, market trends, and future prospects in the electronics industry.
Unlocking the Potential of ASEAN Manufacturing
As the manufacturing industry in ASEAN continues to expand rapidly, the demand for precision electronic components is also growing at a fast pace. NEPCON Thailand 2023 served as a destination for thousands of electronics industry professionals who discovered the right technologies, business contacts, and strategies to unlock the productivity and potential of the entire region. The exhibition showcased the latest innovations in automation, robotics, IoT, and other emerging technologies that are driving the growth and transformation of the electronics industry globally.
Conclusion
NEPCON Thailand 2023 has proven to be a vital platform for technology, business, and potential in the electronics industry. With its focus on innovation and collaboration, the event has once again brought together industry players and stakeholders to showcase the latest developments in the field. As a prominent player in the industry, DZ Group was proud to participate and contribute to the success of the exhibition. As the industry continues to evolve, we look forward to participating NEPCON Thailand in the future again and remain committed to staying at the forefront of innovation and progress.