The 15th China International Battery Fair (CIBF2023) opened with great fanfare at the Shenzhen International Convention and Exhibition Center (Bao'an New Hall) on May 16. The first day of the exhibition saw a record-breaking attendance of over 140,000 visitors.
As of 1 p.m. on May 17, the total number of visitors had exceeded 240,000, far exceeding expectations. With 12 large exhibition halls and over 2,500 exhibitors, as well as three concurrent conferences, the event attracted many industry experts from both China and abroad.
As the new energy vehicle, energy storage, and consumer electronics industries continue to develop, demand for related industries such as equipment manufacturing in the fields of power batteries, fuel cells, and energy storage batteries has also increased. It is no surprise that DZ Group, a company committed to leading technological advancements in the electronics industry, was present at the event.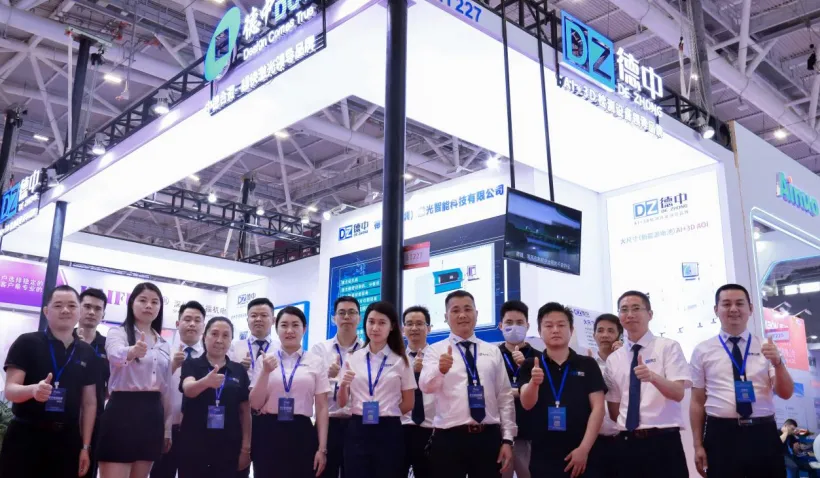 At the exhibition, DZ Group showcased a range of cutting-edge equipment, including large-size AI+3D AOI equipment equipped with unique AI algorithms capable of detecting virtual soldering caused by NPC capacitor offset with zero error report. The company also displayed large-size AI+3D SPI equipment with maximum detection capability of 2.5*0.68 meters, as well as large-format FPC for vehicle power batteries that can be compatible with cover film+FPC outer shape cutting, allowing one machine to do the work of two. Additionally, DZ Group's high-speed dispensing machine features precise positioning and accurate dispensing.
DZ Group's participation in CIBF2023 demonstrates its commitment to innovation and leadership in the electronics industry. As the industry continues to evolve, DZ Group remains at the forefront of technology and will continue to bring advanced solutions to customers around the world.