PCB manufacturing is becoming more popular with the increasing electronics applications. To cater to the increasing manufacturing needs, we have to use technology to automate manual processes, and AI AOI is one of the best things aiding this industry.
What is AI AOI
AI AOI means Artificial Intelligence-based Automated Optical Inspection. Whenever a PCB is manufactured, it needs to go through a range of tests, including visual inspection. With the aid of AI-based AOI, things are much better since the least human input is required, and artificial intelligence takes care of most of the work.
Top 7 features and benefits of AI AOI
Some several features and benefits revolutionize the industry; here are the top 7 benefits of AI-based AOI:
1. Higher accuracy
When humans inspect PCB, there is always a slight chance of human error. However, bringing AI into the scene can reduce this chance of error, and higher accuracy can be achieved. On average, this equipment can provide an accuracy of up to 66um.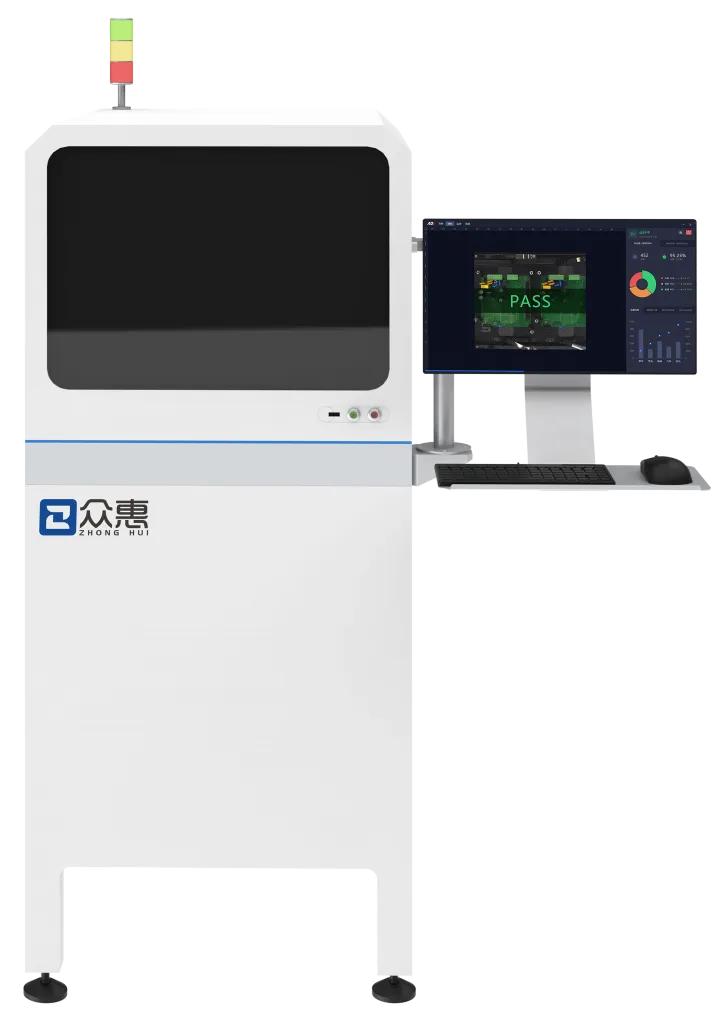 2. Quick results
An amazing thing that comes with high accuracy is quick results. Humans must carefully check every PCB aspect to pass or fail it. With AI and image processing capabilities in modern computers, you can check hundreds of PCBs quickly.
3. Remote control application
In the case of AI-based AOI, a little human input is required, and it does not need you to monitor the processing constantly. In fact, if you want to control the machine, you can do that with a remote, which allows for a more comfortable operation experience.
4. Customization options
The AI-based AOI machinery is not made for a specific type of PCB. It supports customization and can be customized according to your specific requirements. It means that the processing power, accuracy, and speed can be customized for every customer.
5. One input for the whole batch
One of the best things about AI-based AOI is that you only need to set a template. The working methodology of this machinery is based on the template input you give for the whole batch, and the machine inspects the whole PCB batch according to that input.
6. Quick changes between batches
Changing the input template for inspecting different batches does not take a long time. You can instantly create and change the templates, which provides a seamless experience.
7. 24/7 operation under adverse conditions.
Visual inspection requires constant attention, and that is not possible for humans. One employee cannot work 24/7 under all conditions to inspect PCBs. On the other hand, this machine can work under all conditions and is operational 24/7 without any issues. In fact, it supports continuous learning, which keeps increasing its accuracy.
Learn more about AI AOI and its applications in your business from DE ZHONG
AI AOI can be the backbone technology behind your PCB manufacturing line. It is because it brings an exceptional range of benefits. So, if you plan to implement this technology at your manufacturing line, ensure to learn all the technicalities from our experts to make the right decision. You can order any products from us you need after consulting with our experts